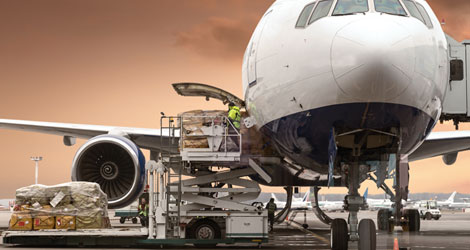 When you need the fastest mode of transportation, you can count on Rush Freight Global air freight service to deliver your cargo worldwide. Our experienced team works closely with you to find the most appropriate aircraft service for your freight. Whether you need to send a small package or ship heavy, oversized cargo, we evaluate the size of the cargo, your budget, and delivery time-frame and provide you the best air freight solution.
We handle all the details of your air cargo, even door-to-door service including all transfers. We provide you the best solution to get your air freight delivered in the time you indicate.
We offer complete air freight solutions:
Expedited Priority and General Standard Cargo Air Freight Services
Door to Door, Door to Airport Service
Aircraft Charters Available
Import & Export Services Available
Full Support Services Including C.O.D., Prepaid, Collect or Third-Party Invoicing.
Two Levels of Air Freight Service Packages:
1) Expedited Priority Air Freight Service – Designed for time-sensitive or special handling shipments.
This service provides:
Express delivery with first-class carriers
Complete handling and monitoring of freight shipment
24/7 tracking of your cargo shipment
Import or export services available
Customs clearance and document handling worldwide
Cargo Requirements for Expedited Priority Air Freight Service:
We can logistically air freight pretty much any size and dimension.
To calculate volume weight in Lbs = LxWxH (in) / 139
2) General Standard Cargo Air Freight Service – Designed for cargo that does not have an urgent nature for delivery or handling.
This service provides:
Standard delivery with first-class carriers
Complete handling and monitoring of freight shipment
24/7 tracking of your cargo shipment
Import or export services available
Customs clearance and document handling worldwide
Rush Freight Global is the only resource you need for shipping worldwide or in Canada.
Call us toll-free 1-888-825-6036