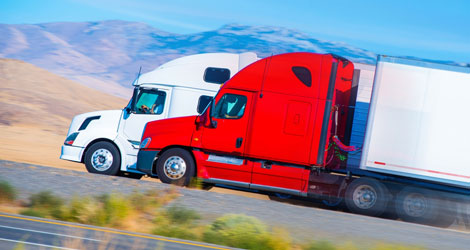 Our LTL and FTL Freight Services are for customers who need to move less-than-truckload (LTL) & full-truckload (FTL) skid shipments.
Road: Shipping over the Road or via truck is the most common form of transportation and Rush Freight Global utilizes their primary partners to provide exceptional over the road services throughout North America. (Canada, USA and Mexico)
Rail: Shipping via rail is a cost-effective choice to move material over land and a great way to reduce your carbon footprint. Rush Freight Global provides rail coverage throughout North America. With a longer transit time, knowing when you need your freight delivered will help us to determine if rail is the right option for you
No shipment is too big or too small.
Our freight services include:
Rail and expedited truck shipments
Intra-city, cross-Canada and cross-border shipping into and from the USA-Mexico
In-house insurance available at discounted rates
Affiliated with over 2500 carriers
For more information and quotes on LTL or FTL freight services, please contact one of our customer service representatives at 1-888-825-6036 or email us at [email protected]
Forms Available online with Rush Freight Global: