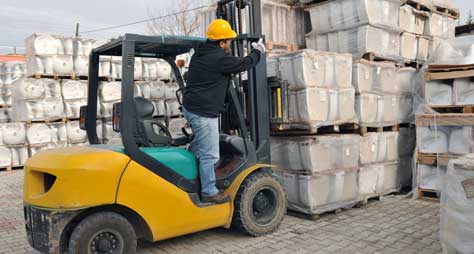 Rush Freight Global offers same-day turnaround service for inbound/outbound break bulk requirements on a dedicated and ad-hoc basis.
Cross-docking services can be as basic as a re-direct option or they can be integrated with product merge programs such as combining stock and non-stock items in one shipment
Why Outsource ?
A survey of senior executives conducted by The Outsourcing Institute™, based in Jericho, New York, reveals that companies look for three main functions from outsourcing providers – information technology, operations and logistics. The survey also reveals the 10 reasons why companies outsource:
Reduced operating costs
Improved operating focus
Access to world class capabilities
Redeployment of internal resources
Lack of internal resources
Risk reduction
Improved management of difficult functions
Acceleration of reengineering benefits
Improved access to and use of capital
Cash infusion
Outsourcing has become a much-relied-on strategy in recent years as companies strive to achieve all or some of these benefits in intensely competitive markets.
Outsourcing Trends:
Outsourcing grew at double-digit levels in North America during the late 1990s and continues to grow substantially. According to The Outsourcing Institute™ this growth is characterized by several key patterns:
Ninety percent of the outsourcing projects currently in planning is accounted for by companies who have previously outsourced. (A very strong endorsement of the benefits outsourcing can provide).
Companies who outsource are more stable financially as a group than the entire corporate sector combined.
Nine percent of companies considering outsourcing are new to the process. (Evidence of strong growth in demand).
The number of outsourcing projects in the planning stage is double the number under administration. (Additional evidence of growth).
Successful Outsourcing :
A successful outsourcing relationship boils down to one word – partnership. The term describes a business relationship that extends beyond the conventional limits of service contracts to include an alignment of corporate cultures and values, open communications, trust, shared goals and objectives, and a true integration of business systems and processes.
The Outsourcing Institute™ survey shows that 10 factors are key to a successful outsourcing relationship:
Understanding company goals and objectives
Ongoing management of the client-supplier relationship
Open communication between all parties involved
Senior executive support and involvement
Selecting the right vendor
A strategic vision and plan
Careful attention to personnel issues
Use of outside expertise
Near-term financial justification
A properly structured contract